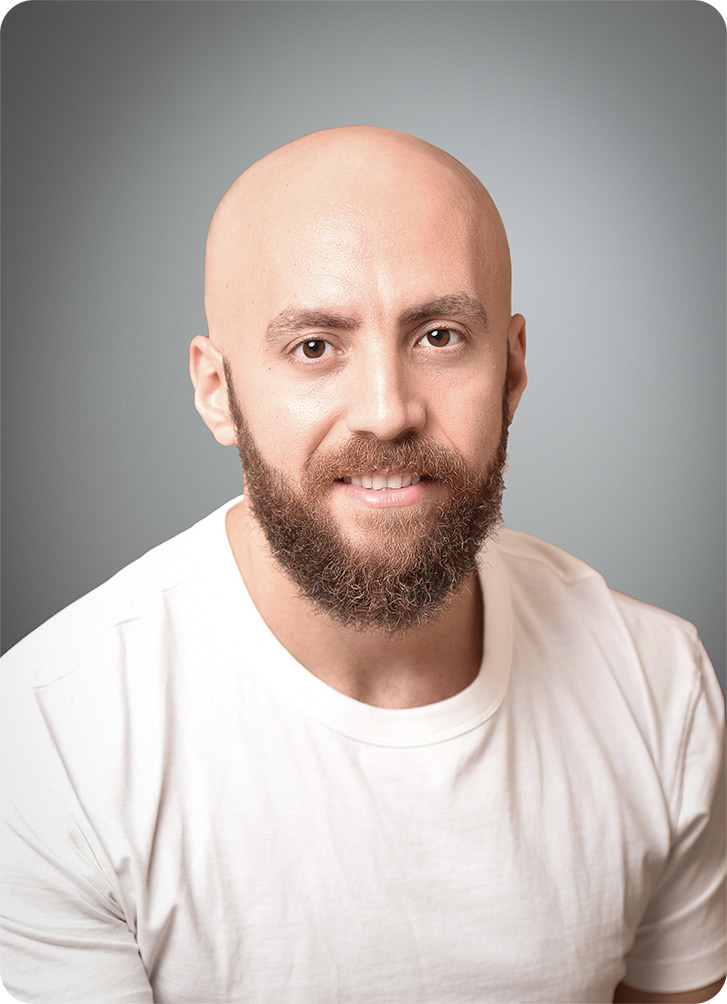 I am Mo "Mohamed Eldesouky", welcome to my studio. If you are looking for amazing visuals, you have reached the right place. I am a professional Graphic Designer and Photographer licensed by Twofour54 with more than a decade of experience.
Since the beginning of my career, I have worked with small and large agencies, and also as a freelancer. My client portfolio includes large local companies - government, semi government and private, multinational brands, and start up businesses. I can work with the same confidence on your English and Arabic content. Nowadays I focus on freelance work.
My passion is to find solutions that work perfectly for my clients. My technical expertise in design software, photography and photo editing provide me with a solid base for lateral thinking. I am definitely a perfectionist, I like to make sure that all the possible techniques and ideas are put at the service of my clients' vision.
I have designed and printed books, magazines and reports for VIP clients, ensuring top quality.
I have created the UI for several websites and apps, based on my knowledge of User Experience best practices.
I have worked on many branding projects where I have expressed the start up's vision, and sustained their business objectives. I can successfully interpret the client's vision and needs, however, my style tends to be sharp, contemporary, and dynamic.
When it comes to photography, my goal is to portray the subject in the most inspiring way. I am open to any challenge, however, I excel at static photography, from products, to food, to corporate portraits.
In general, I ensure my clients tailored solutions, based on their requirements and constraints - including budget constraints.
I am excited to work on your project. So, don't hesitate to send me your enquiry!